How to Adjust Display Settings for the Monitors
Video Walkthrough: https://umo.knowmia.com/KgGn
1. Navigate to start in the bottom left-hand corner of the screen.
2. Select "Settings".
3. Within Windows Settings select "System".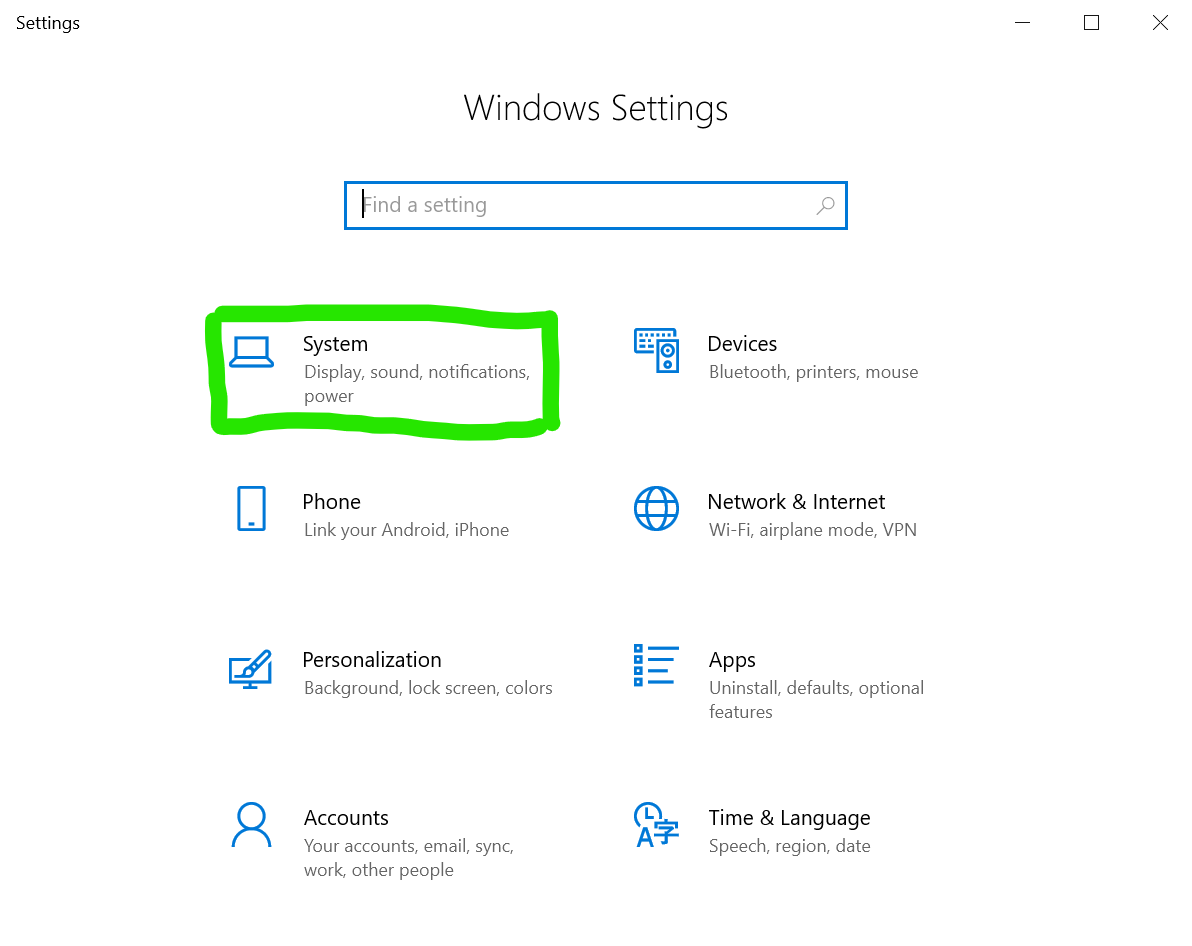 4. To extend your displays, scroll down to "Multiple Displays" and select "Extend these displays".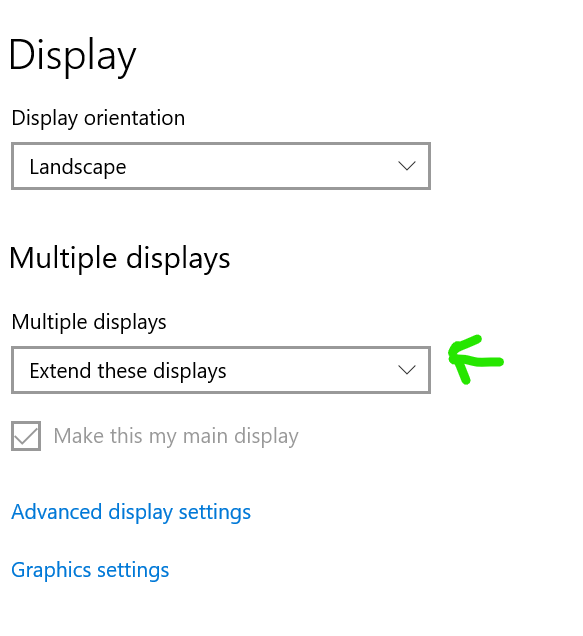 5. To identify each display scroll back up to the top of the page and select "Identify". Move the boxes around to suit your preference in how you'd like your screens adjusted then select "Apply".
6. When complete, close out of the window.