Go into your Settings menu.

Tap Passwords and Accounts, then Add Account.

Choose Microsoft Exchange.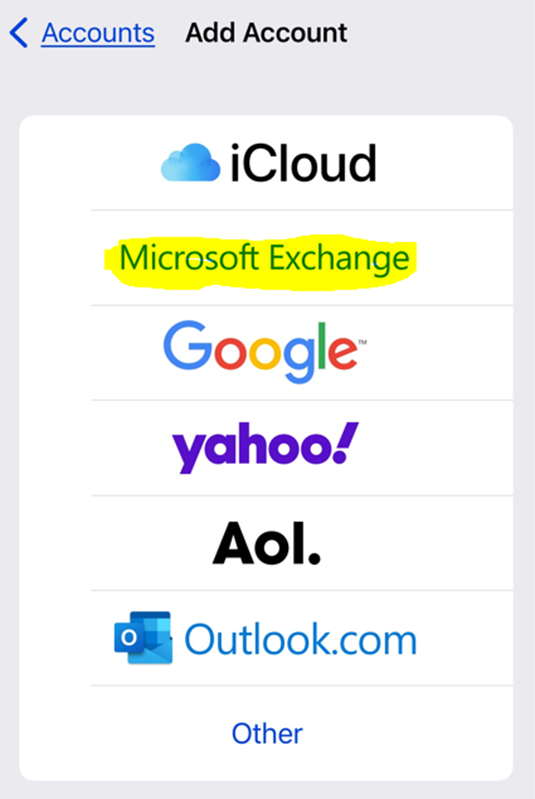 Enter your email address and password. If you want to, you can also enter a description.

Your iOS device will find your Exchange server.
Choose your Sync options, hit save, and your email is now set up.